The outdoor living space features a patio with an outdoor fire place surrounded by a lush watergarden.
- Watergarden: Two ponds, connected by a stream surrounding the patio.
- Patio, shade provided by pergola and remote controlled sun screen
- Three custom-made stained glass lamps
- Build-in charcoal grill
- Fireplace with small wood storage area
- Multiple electrical outlets
- Automated zoned watering (dripper) system on timer (on separate water meter)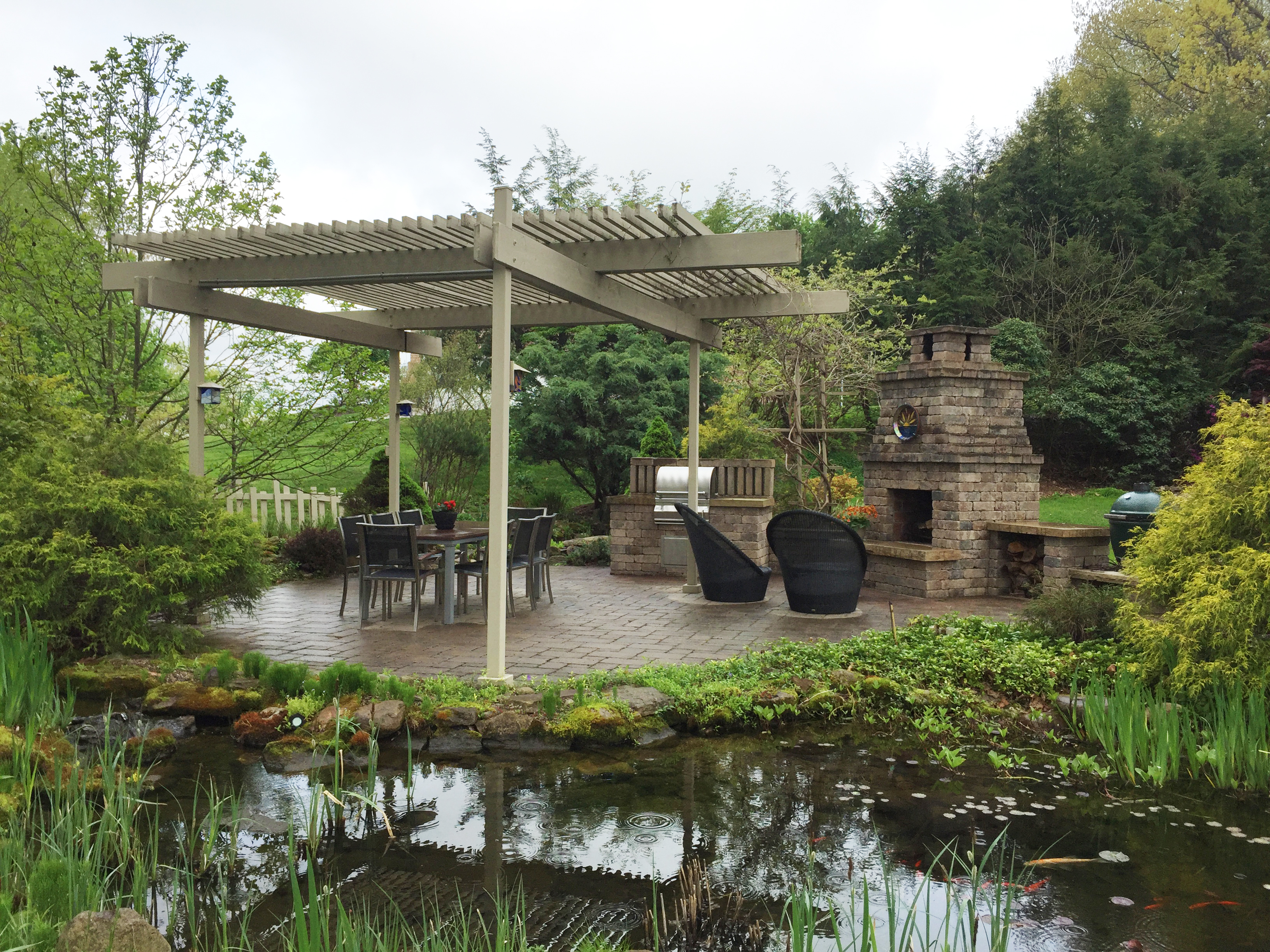 View over patio from second floor / loft area.